Career Hotline
There are still some questions unanswered? Contact one of our consultants before you send your application. And get any information from the right person who knows any aspect of our work.
Job Application
Grow with us! We are always looking for motivated and competent consultants (f/m). When you don't find a suitable position in the current openings, send your initiative application.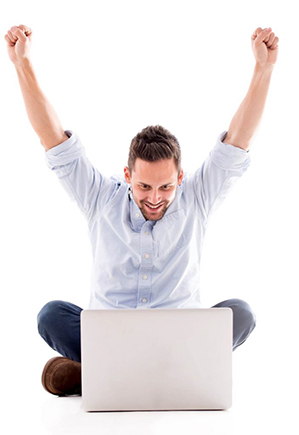 We are looking for
(Junior) Consultants (f/m)
to join our new team "Linux Infrastructures" ASAP.
You will be deployed on customer sites in the greater area of Hamburg. Our consultants must have good communication, analytic thought process, up-to-date with the latest technologies, flexibility and a customer oriented way of thinking. For juniors: You will be able to learn and to grow in to a more senior position.
Your duties:
Run the Linux Infrastructures of our clients
Support our Projects
Run subprojects
Deliver workshops and courses
3rd-Level-Support
University degree in IT or IT-related studies
or finished education as "Fachinformatiker Systemintegration" or comparable
Preferably Knowledge with Red Hat and/or IBM products
Related Vendor Certifications are a big advantage
Readiness to learn and to "care" for your certifications
An open mind and good communication skills
Reliable when working alone as well as in team
Fluent in German, both spoken and written
Fluent in English, both spoken and written
Attractive ways to develop yourself in a young company
Continued education opportunities
Best work equipment
Flexible working hours
Attractive salary with a commission concept
Permanent contract